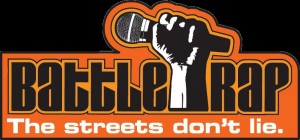 Hello fervent NexDimers, we have been eagle-eyed on the progression of the urban music industry in Cameroon with a keener look at the emergence and growth of English-speaking rappers . Here below is out top 10 list of rappers we rated in this burgeoning industry.  NexDim took into consideration their uniqueness, musical creativity, rhymes, originality, punch-lines, and marketability. Worth-noting, some rappers did not feature on this list because their materials have not been officially released. Share your thoughts !

NB: Only rappers from English-speaking Cameroon feature on the list.

1. JOVI
New Bell Music superior Jovi debuted with ''DON 4 KWAT'' under MUMAK in 2012 which absolutely revolutionized the art of pidgin rap. The hit song was definitely the first to instill credibility and blazed a trail in terms of fusing unexplored pidgin parlance and slang into Hip Hop. His emergence was an eye-opener to the artists and public who didn't believe Cameroonian pidgin could be so musically spicy and scintillating. An original rap style full of allusions, satire, symbolism and metaphor, he paints imagery of quotidian life which fans can easily relate to.  Apart from his unique dexterity in producing instrumentals that have African features like marimbas , whistles and congas, his solid poetic punch-lines and rhymes though sometimes obscene have immeasurably influenced the rap culture in English speaking Cameroon. Jovi's 2012 album ''H.I.V'' was a perfectly crafted album that vividly expressed his potentials as a refined rapper with unmatched abilities. The album is undoubtedly the best rap album ever produced in Cameroon. From ''Don 4 kwat' , 'New Star', 'Pitie' 'Too Much' to 'Mukwatta' and his recently released 'Bastard', Jovi has proven that he hasn't lost his luster. He remains outstanding and unswerving in his delivery.''Kankwe'' is his creation. His constant tussle with fans over his dethronement as rap king on Twitter and Facebook could be a personality weakness but Jovi remains the B.E.S.T.
Enjoy !
2. STANLEY ENOW
Stanley Enow proclaimed his coming as the ''Kamer hip hop rap messiah''like there was no Jovi before him. Like the prophecy of John the Baptist revealing the coming of Jesus Christ as 'Messiah' which became a reality, Stanley has established himself the most marketable and successful Cameroonian Hip hop sensation. He dropped 'Wher my hood' in 2012 which was quite unnoticeable. He retreated from the game for a while after severing ties with Tony Nobody's Blaxity and announced his return in March 2013 under his co-founded label Motherland Empire. His master-piece ''Hein pere'' is unquestionably the most trending rap song ever in Cameroon's urban music history recording over 250,000 views on Youtube, substantial rotation of media and considerable street credibility. Stanley's strong point is that he fuses pidgin phraseology and slangs, local Cameroonian dialects especially 'Bayangi' and 'Broken French and English'' popular called ''Franc-anglais' which make a cross-section of Cameroonians both old and young relate to his style.. That makes him unique and not a copycat. He also uses powerful and efficacious punch-lines transmitted through imagery, allusion, comedy and metaphors expressing life's hustle. Stanley's rap timbre and accent is light-hearted and inimitable. While his increasing popularity and unceasing booking for shows has provoked fans to constantly compare him with Jovi, some pundits hold the view that he is overrated on 1 hit-song ''Hein pere''. ''Tumbu tumbu'' his second single is yet to get a whole-hearted embrace.
Enjoy !
3. Z-LEX
Bonaberi-based music producer, songwriter, singer and rapper Z-lex,  due to his resourcefulness gets all the attention when it comes to urban music in Cameroon. The Lastland Records CEO is powerfully gifted in freestyle, songwriting and commendably using all the literary devices in his lyrics.  Z-lex is endowed with the ability of delivering his punch-lines ,rhymes and narrative lyrics in pidgin, dialect, French and English. His melodious hooks make his songs commercially appealing. This is absolutely apparent in songs like ''Money Chace'', " Ossey" , and 'Money machine'. His rap potentials and style is often likened to Jovi's 'Kankwe''. He equally stands out as one of Cameroon's most skillful Hip Hop producers known for producing songs like Duc Z's ''Je ne donne pas le lait'', Steveslil's ''Ebangha'', Banye Augustine's ''Chorkoh'', hits for Killamel, Krotal and Boudor.
Enjoy !
4. DR KAPT
Buea-based rapper Dr Kapt made an imposing presence felt  in the urban music game when he dropped ''Hot Kwacoco'' LP in 2010 under Chillen Muzic Entertainment. He has established himself as one of the finest rappers in English-speaking Cameroon with hits like ''Accompany you'' and one of the pioneers of pidgin rap. Dr Kapt's rap style is quite distinctive from other rappers because he is more narrative and comedic. The stories he recounts in his songs are often quotidian happenings especially love affairs and social issues. With a blend of pidgin and local dialect, his ingenuity is evident in his useof suspense, allusion and metaphor.His audio-visual handiness is an add-on.He conceptualizes his music, produces his instrumentals and videos.
Enjoy !
5. DEECY
Young and gifted rapper Deecy got everyone engrossed when he dropped a self-produced single titled ''Wettin Do You''. The single received great acclamation from the rap-loving public catapulting the youngster to feature in Jovi's 'H.I.V'' album and rumours went rife of him being officially signed to the defunct label MUMAK.Promising Deecy possesses strong lyrical and music production abilities. He is both poetic and narrative in his rap style fusing pidgin and English.
Enjoy !
[audio:http://nexdimempire.com/wp-content/uploads/Wetting-do-you-test.mp3]
6. BANYE AUGUSTINE
Banye has imprinted a mark on the urban music pedestal with his 2013 smash hit ''Chorkoh''. Banye's rapstyle is relatively unique and marketable due to his recurrent use of local Cameroonian proverbial, idiomatic expressions, and comedic lyrics; ''Civilized man no di shit for bush, age no be sense, some pa them dull''. Banye gives pays tribute to Jovi for immensely influencing his inspiration and style. His rhymes delve on life's struggle and other pertinent social issues. His song is however criticized by some pundits for obscene language and lacking comprehensive coherence. According to critics, the title of the song ''Chorkoh'' which means ''bribe'' is the theme of the song but not profoundly explored within the lyrics.
Enjoy
7. MELCUBE
Micmaniacs Music Group boss Melcube has been relevant since the advent of 'Camer rap' in early 2000's. The rapper has a strong poetic delivery in his songs,painting vivid imagery, using metaphor and other literary devices that make him a matchless lyricist. He debuted with ''I'm sacred'' which got good street credibility and topped Africa Magic's music video charts for over one month. He produces all his instrumentals and conceptualizes his music videos. ''Say it'' off his well-crafted 'Lotus SP 'is one of Melcube's biggest hits. The song colorfully and rhythmically expresses a soul-searching story of love.
Melcube's short-coming and point of criticism is his 'Americanized' rap style, lacking the elements of originality according to critics. However, his new single ''anything'' featuring Nafon is somewhat original.
8. MD THA RAP MONSTA

Trackzone boss MD Tha Rap Monsta introduced "I swallow spit" mixtape in 2012 which impressed his name as one of the most favourite rappers in Cameroon. MD has a  unique rap style, original and lyrically powerful. He has been relevant and consistent in the industry with a plethora of hit singles like  "No concept" , "Agama", and "Still dey here".

Enjoy !
9. ROUGH KUMBABOY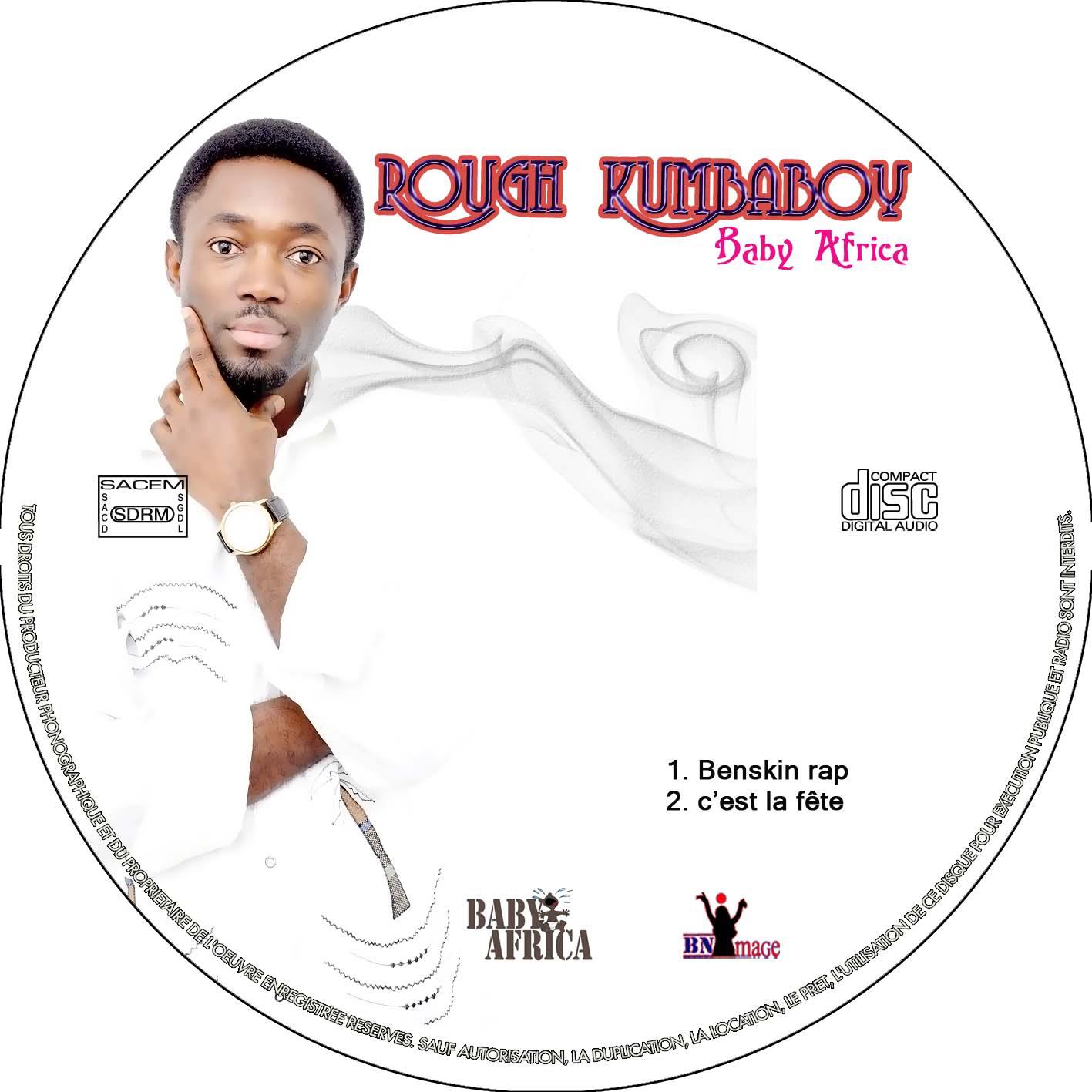 Rough Kumbaboy was raised in Fiango-Kumba before immigrating to UK. His childhood and daily life has a strong influence on his rap. He is remarkable for creating ''Ben skin rap'' which is a creative fusion of ''Ben skin rhythm'' and pidgin rap.  That makes him 100 % original. He is a fast rapper who gaudily uses pidgin phraseology and slang. He creatively uses thought-provoking rhymes, allusions and metaphors. Some of his songs are heavily satirical.

10. NGOMA
Ngoma is the new kid making a buzz with ''Afe Nkap'' and ''Very Good bad guy'' featuring Jay Jay. He blends his solid rhyme scheme in local dialect and pidgin which is definitely unique and original. Ngoma 's  rap is intricate, allusive and catchy. He is quite promising.