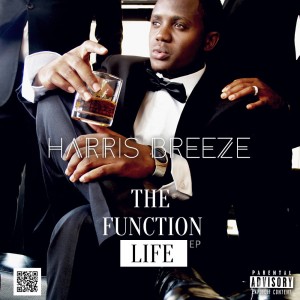 Sika Harris better known by his stage name "Harris Breeze" is a Cameroonian recording artist, performer and record producer. Born 08th August 1994 in Kumbo, a small town in the North West region of Cameroon, he grew up exposed to lots of music as his mom was a church choir mistress and his elder cousin a club DJ. His first encounter with music was at age 7, when he joined the church choir as singer and Drummer; and later joined the school band as drummer after a small contest with his school mates which he won. With the aspirations of one day becoming a musician, HB started composing and singing his own songs.  He could be heard beating on the kitchen table, while singing and rapping; trying to rhyme like 2PAC and
attempting to hit high notes like Michael Jackson who he so much admired. He always had problems back home with his mom as school note books got finished fast; filled with lyrics he'd been writing. At age 14, he started a group with his home boys, called "Zenith" with the objective of performing at high
school and other local social events. The group did not last long as they individually had many differences. A year later at age 15, he recorded his first song with just a PC and microphone; "My life a dream" which went a long way to impress the few who heard it; and proved beyond doubt that he was a good, talented and very creative young artist.
After a series of home recorded demos like Superstar, Drop it, Tim Woso, he finally got discovered and joined CFX Music; a Cameroonian based record label. After 2 years of working with the label, Harris left the label as he believed they were holding his releases hostage and he wanted his growing fan base to get the best HB had to offer and sooner.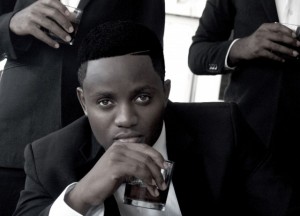 With so much energy and enthusiasm, he got into the studio with producer Beatballer and worked on a four track EP "The Function Life"
His EP set for release 13th November 2015 is already getting much buzz online and highly anticipated by the
Kamer and Afro music community.
With his unique and rare talent, HB is one of Cameroons very best as seen from his songs, performances, and is believed by many to be the future of Cameroon and the African pop music scene at large.  The video to "Celebrate" a song from his EP "The Function Life" is schedule for release January 2016,
followed by Chairman, Before I die,etc…
Listen to the EP following the link below.
https://soundcloud.com/harrisbreeze/celebrate
https://soundcloud.com/harrisbreeze/before-i-die
https://soundcloud.com/harrisbreeze/chairman