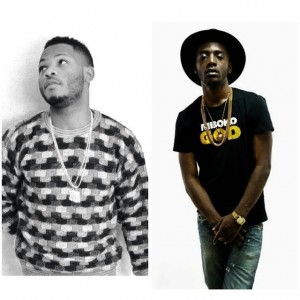 Music pundits and fans have been impatiently waiting for 48hrs to elapse and here we are on the highly anticipated "JoviActionFriday".  Jovi took to Twitter this morning  only to call Magasco "Ngong dog" , an insultive slang maybe to tell Magasco he barks but can't bite as alluded in his song "Don 4 kwat".
Earlier on, Magasco posted on Facebook that he won't associate himself with violence but to keep making Cameroon proud.
Expectations were so high. Jovi whetted our appetite just for this? OMG!
follow!
@PitBaccardi I gave you 48Hrs to produce an apology from that dog of yours Magasco and you thought I was joking with you."
"Today people have to know how fake these two people are —> @PitBaccardi and this "ngong dog" Magasco."
Jovi has been expecting a video apology to surface on social media today but nothing seems forthcoming. This definitely the commencement of an intriguing drama.