The Cameroonian hip hop movement has been gathering momentum over the years. Gradually, hip hop artists have through chart topping hits compelled music lovers to sit up and take note.One artist who has decided to change the game with a chart-topping  song and  video is Franky P. The release of  'Champagne up" which has become an anthem for party -goers and fun- lovers has taken taken things up a notch. But the talented rapper doesn't intend to put a lid on the hits yet, he has also launched his own record label,UZI NATION. In the following interview,the Douala -based musician talks  more about his latest album, DAVODKA.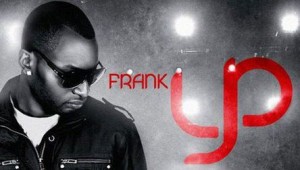 NEXDIMEMPIRE.COM:Let's start from the beginning,your hot new video is the bomb.
NEXDIMEMPIRE.COM:Who did you work with to make such a great video?
FRANKY P: I worked with a film director,a beautiful lady called  Francoise Ellong  who works in Paris.
She came in to help me  make  a brilliant comeback.We worked for like two weeks to shoot this video.
NEXDIMEMPIRE.COM:In your single "Champagne up" ,you sing in English. What induced you?
FRANKY P: I was having fun in the studio with my friends and I came up with the chorus like that. It was instantaneous and  we knew that in French it would never be the same.So I wrote in English cause the flow was good with the music.
NEXDIMEMPIRE.COM:Your  new album is entitled "Davodka".Why that particular title since vodka is the name of a drink?Do you people want to enjoy your music as if it was a drink?
FRANKY P: No, let me explain."Davodka" of course is in reference to  Vodka.
But we drink to dream.If you want to forget your problems or dream about something good you drink DAVODKA. It's a disc of dream.
FRANKY P:Yes,I think that it has.Every body,during the concerts, knows the chorus.All D.Js play it in their clubs.It's great.Mission accomplished.
NEXDIMEMPIRE.COM:What has motivated you to create your own record label ,UZI NATION?
FRANKY P:My motivation  is this;I'm a music producer so I want to promote good singers and music  just to show  the world how talented we are.That's my main motivation.
NEXDIMEXPIRE.COM:Given the success of "Champagne up",how are you promoting the album?
FRANKY P:Through  TV and radio like other artists.
NEXDIMEMPIRE.COM:Any plans for concerts in Buea?
FRANKY P: No,no offers from that end.
NEXDIMEMPIRE.COM: Any message for your fans?
FRANKY P: Love you all and continue  listening to  Cameroonian hip-hop music.
NEXDIMEMPIRE.COM:

Thank you for your time