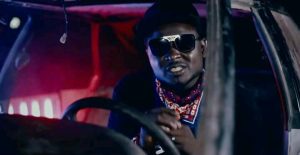 Inventive rapper Witty Minstrel churns out his groundbreaking tune dubbed "Pirip Boi Swag" produced by Phillbill.
Though overly underrated , Witty's indigenous rap style, originality and lyrical savvy portray the core of his uniqueness . Witty Minstrel was one of the first artists to fearlessly delve into penning his bars in typical Cameroonian pidgin. "I dey na for Molyko" was a tremendous hit that put him on the urban music rail. His loyal affiliation to Chillen Media honed his creativity and productivity. Witty has been out if the scene for a while but his come-back has been one of the most anticipated in Cameroon urban music history . "Pirip Boi Swag" depicts a new trend and lifestyle , a propitious breakthrough hit for the artist. The video was directed by Bobe Nkwain Chiambah of Chillen Media.
Check out the video below .