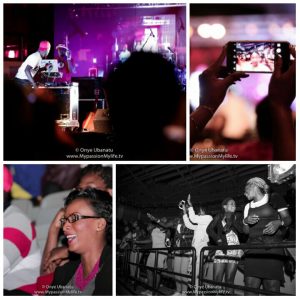 They came, they saw they conquered! 
Saturday 12th Nov 2016 in Yaounde will go down in the annals of Cameroonian entertainment history as the day when all barriers were broken. Yemi Alade and Wax Dey were live on stage at Palais du sport.  In spite of the surrounding pessimism and no sponsorships, Calabash Music – Cameroons newest and most daring record label pulled off their first ever concert in grand style. Thousands of adoring fans flocked into Palais des Sports to witness the spectacle.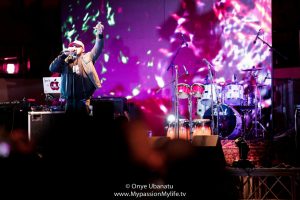 With top-notch planning, flawless execution and maximum security, the guest star Yemi Alade and her team were awed and elated to have been part of a fantastic show. The guests have nothing but praise for Calabash Music and Wax Dey, on her social media pages, and many requests to come back for another show, this time in Douala.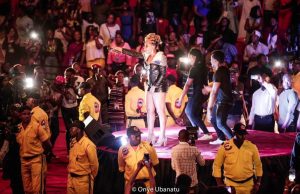 Guest stars Koppo, Gasha and many upcoming young artists kept the audience at the edge of their seats with beautiful Cameroonian tunes, in anticipation of the main artists. Wax Dey who thrilled the public with his afro beat tunes also showed his soulful side with some good old soul food music on his guitar.  Yemi Alade as always had the audience eating from her palms with an electrifying performance as she gyrated to and belted out popular tunes like "Kissing" and "Ferrari". The concert reached fever Pitch when she was accompanied on stage by Cameroon's Wax Dey to give an earth shaking rendition of their hit collaboration "Saka Makossa". The concert ended with the audience still looking for "Johnny".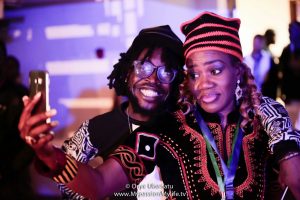 Calabash Music is blazing a new trail in Cameroon and hoping to have future sponsorships so as to make available such exhilarating performances to the wider public. As Yemi Alade says: Thank you Yaounde! Next Calabash Music Concert loading…