If you are  around the South West  or Littoral region , do not miss the STAR FESTIVAL at Chariot Hotel Premises, Buea on SATURDAY , the 23rd of October 2010 from 12 noon prompt.
Star Festival is an event  of pomp and pageantry aimed at bringing young Cameroonians together to showcase their talents in music, dance, arts, modeling , sports  (swimming) all geared towards exhibiting the Cameroonian culture and entertaining the public .  The event is powered by SMK Entertainment managed by Serge Marie Kadje.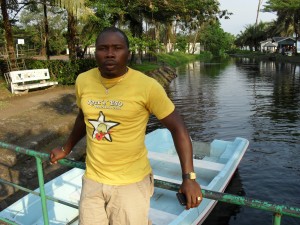 Entry: 3000 frs
V.I.P : 5000 frs

Guest artists: Steveslil, Witty Minstrel, BAAM, Dr Kapt, Project Kings ,Zionside and more.
Dance crews: C-Zone, Black LM, DIMS, Street Dancers
DJs: DJ Dirtsman (JUPITER NIGHT CLUB), DJ Sallas Mix (SPYCE )