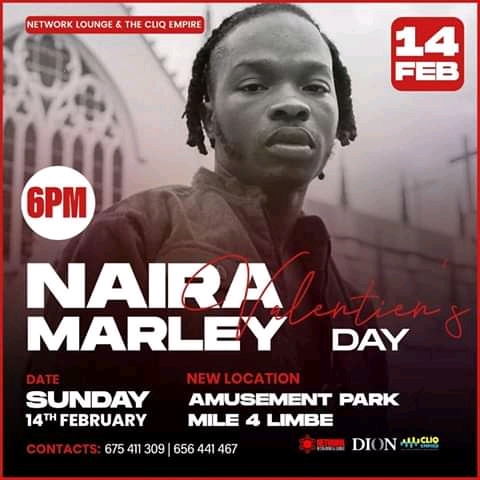 Following a Press Release relayed from Cliq Empire , due to popular demand from Marlians, space constraints and increasing demand for tickets , the much-anticipated Naira Marley Valentine's Experience  Concert has been changed. The concert shall now take place at the Amusement Park , Mile 4 LIMBE on the 14th of February .
The organisers are conveying their apologies to the fans and artists for the inconveniences.
Mic Monsta has reacted to this 11-hour change saying he won't catch up with KO-C's "Homecoming concert" in Kumba.
Details on the attached Press Release. ??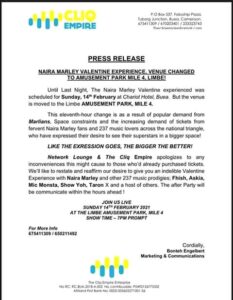 #nexdimempire