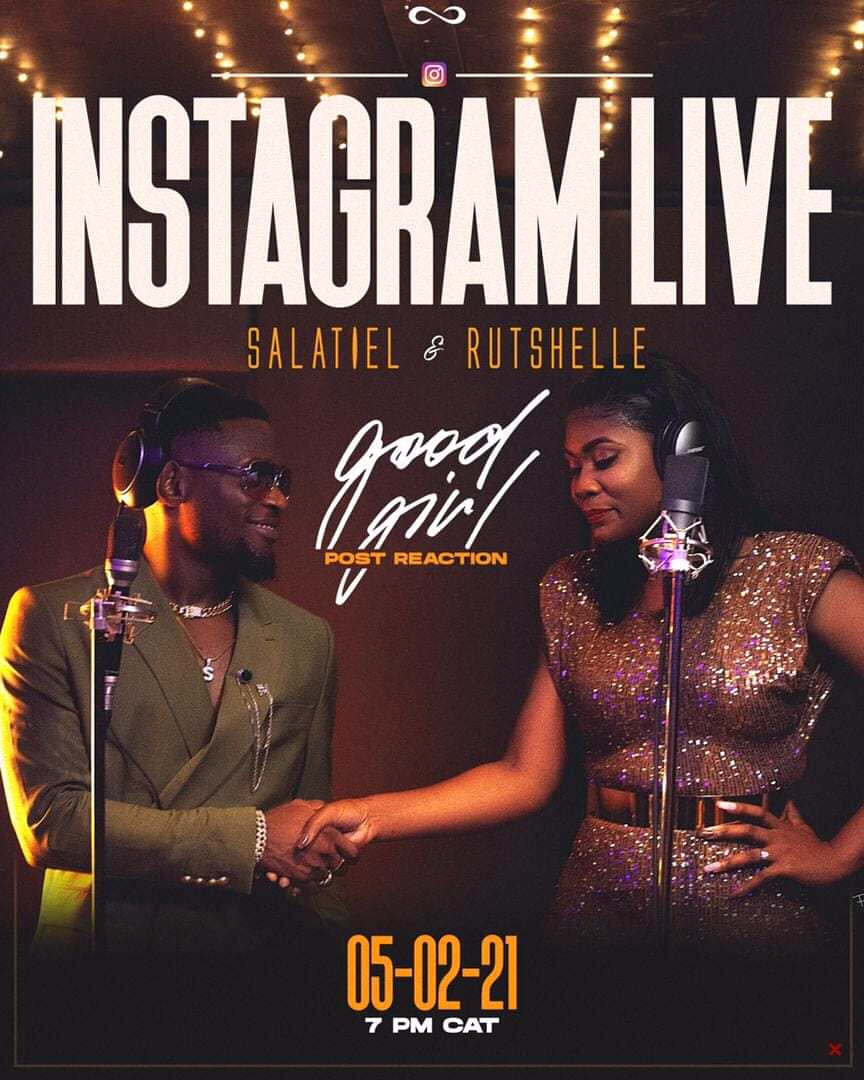 DO LIKE SALATIEL: EXPAND YOUR NETWORK AND FANBASE THROUGH INTERNATIONAL COLLABORATION
"Good Girl" hits above 200.000 views in less than 24 hours. ?
????????
"Good girl" by Salatiel featuring Rutshelle is a tuneful zouk song which proves Salatiel's musical savvy and versatility. It's a cross-cultural musical fusion, which I consider a huge victory for Cameroon's urban music ecosystem.
Salatiel Sala'a is actually blurring the musical boundaries between Cameroon and the Caribbeans. It's now a granary for us all.
Salatiel's collaboration with one of Haiti's top  celebrities Rutshelle Guillaume on the song "Good girl"  is an absolutely smart and witty move, bound to elicit commercial benefits. The song is now available on all online platforms for streaming and there's no doubt the sales will be phenomenal.
32-year-old Rutshelle is a pearl in Haiti's music industry, whose exploits and musical journey has enabled her hoard a huge ardent fan base across the Caribbeans; Haiti, Guadalupe and Martinique .
Her genre of music , Haitian Cadence or Zouk-love is  mostly sang in Creole and has a wide range of influences from Africa , Spanish and French musical intonations .
I'm glad Salatiel has made Haitians discover some aspects of our inherent culture.
Rutshelle during her live on video professed her love for Cameroon especially the food. ?
Rutshelle was definitely the treasured and apt choice to embellish "Good girl".  Her adorable vocal timbre and lyrics are perfectly embroidered on the song, unleashing a soothing sensation in the eardrums. We derive eargasm listening to this beautiful ballad "Good girl". Her chemistry on the video with Salatiel was absolutely graceful. I also enjoyed Nabil Nabstar Fongod 's cameo appearance. Overall, Nkeng Stephens did a great job.
Following her electrifying interaction with Salatiel yesterday on IG, I realized Rutshelle actually flew to Cameroon for two working sessions ; for "Good girl " to feature on "Africa Represented" and another undisclosed song to feature on her own album.
Her coming to Cameroon made her discover a cream of very talented artists like Daphne, Charlotte Dipanda, Locko, Mic Monsta etc , she mentioned during her live interview.
Working with other artists from other cultural backgrounds doesn't just mean you benefit from their musical expertise and cultural values  .
Collaborating with Rutshelle has incredibly exposed Salatiel to a different fanbase, hence expanding his commercial horizon. Tapping into the audience of another artist is a great way to reach new fans and expand your exposure. Considering Rutshelle Guillaume is a well-established artist in the Carribeans , Salatiel has a new market place to explore. The fans were already requesting him for a concert in Haiti. He has gained more credibility and commercial expansion.
Cameroonian artists need to be smart to grab such opportunities and expand their horizons through international collabos.
Watch "Good Girl"
??????????