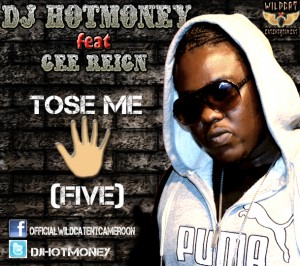 Born in the country's Economic capital, Douala, Cameroon in the late 80's, Mark Niba Ambe grew up in a house of two boys and two girls, where he was the last child of the family. His mother always said he was destined for something special and that his love for music was there ever since he was brought to life.
 At the age of 10, he was sent to a boarding school in Buea, Cameroon, where he found an outlet for his desire to make music. By age 15, Hotmoney was already a well-known DJ and his name was called from school to school, neighborhood to neighborhood. He made a strong buzz in his school and other schools while constantly playing in talent shows and dances. The youngsters could not get enough of his selection in music. He built a reputation for mixing Cameroonian and other African traditional and contemporary music along with popular Hip-Hop records back to back. At that time, Hotmoney earned a name from his loving audience and that name is 'MarkynazeHotmoney'.
 In 2010,the loss of his Dad caused a lot of depression and hardship in his musical career not withstanding Hotmoney did not gave up, instead he took a step forward in his journey to success and fame. Hepursued an Audio Engineering Program in 2012 at one of the SAE's campuses in Asia and later obtained a Diploma in Audio Engineering.
 Now based in Douala, Cameroon, DJ Hotmoney is still rocking crowds in popular clubs and concerts. Furthermore, he has found a new area of interest on the microphone, where he has amazed the audience with his MC skills. The MC has always played an important role in African music. In popular French African culture, the MC is known as Atallakou. As Hotmoney spins his records, he always has a mic in his hand to motivate the listeners to 'get in the groove' and dance.
 Through communication and constant networking, DJ Hotmoney has built a connection with top artists and producers in Africa, Europe, Canada and USA. He is currently working on his debut album in collaboration with Wildcat Entertainment and associates, which is due for release late summer 2014. The world is waiting for what DJ Hotmoney has to offer.
Toast me ft Gee Reign
[audio:http://nexdimempire.com/wp-content/uploads/Dj-Hotmoney-ft-Gee-Reign-Toast-me-5__Wildcat.mp3]