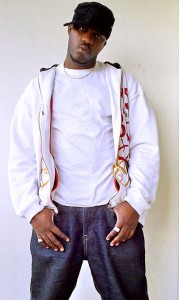 DA DUCE
was born within a family of five, with two brothers and two sisters. Finding himself in the middle of the family, not having the chance to play with his seniors brothers, for they had a much more bigger way of life than his, and his junior sisters, a contrary to this, he decided that all he had to do was to find a hobby for himself. Luckily for him, his parents had close family friends from USA and England (both parents lived there for long) who had kids of his age who were also interested in Rap and all the time listened to rappers like
Public Enemy
,
Run DMC, Mc Hammer Kriss-Kross, Bobby Brown Ice T
and a lot more like
2pac
who at that moment were not as of now (well known worldwide).
Having such friends of the same age with similar ideas about life, he spent most of his time with them composing beats, freestyling, and learning the knowledge, skills and techniques behind the game. With such influence he began making beats, and writing songs, and off course along side continued rapping.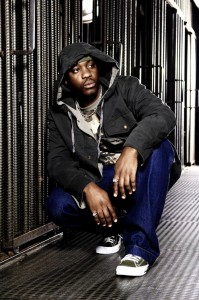 Da Duce
is also talented in many things. After traveling over to Russia for further studies, he was stuck at the end of his first course, for he lost his dad who together with mum did all they could to give every child in the family a good education. Not wanting to bother his mum for he knew her situation, he decided to go into the world and fend for himself of which he is very proud of today. He is a talented
web designer
,
creative designer
, imposing and doing publicity for certain magazines. Presently he is undertaking courses on
Interior design
.
Da Duce is a master in everything he takes to do, so be sure that if he took the Rap as one of his projects he sure is going to prove to the entire world he is Da "Duce"
He is one of the English speaking rappers representing gangster rap in Russia. Soon he plans to release his debut album called "DOIN" MA THANG" which will be a promising occasion to the Russian culture of hip-hop under the class of  "Gansta rap."
ABOUT HIS LABEL: Hu$le On Productions –
It is a team consisting of various talented people who have had successes in the production of musical compositions of various styles ranging from Rap R&B, Hip-Hop, Afro beats, remix's, alternatives, and many more…Also we have received several awards and encouragement from many people from around the globe as a prove that what we are doing is worth, and from the heart… and when we say heart we mean Heart with a capital H. We work on various software's together with many vst's in order to squeeze out the maximum quality we can get among such programs are Cubase SX 3, Nuendo, Fruityloops, Sound forge, Audition 2, Halion, Sampletank Hypersonic 2, Albino 3, reFX, and many more which will take more than just a day to name. Most of our compositions consist of original melodies with no samples, but also we do make compositions with samples if this is needed for mixtapes or just as a free offer to coming up rappers and musicians that need it for promotional bases.
"Music is what we love so at it we show real love"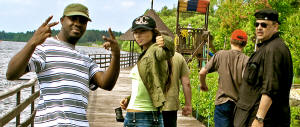 DA DUCE was invited to perform as one of head-liners at the charitable music TV-festival called "STAR BRIDGE" to support and help children suffering of such terrible deceases like AIDS, cancer and others. The festival will take place in Moscow on 3rd of October, 2009. Organization – AF-Music.
He was also invited to perform at Michael Jackson's Tribute in Moscow.
This video worry!!!
It was produced by DDC and directed by Yuriy Morozov
ENJOYAM!!
Top dawgs by Kayta & Da Duce
http://www.myspace.com/daiiduce