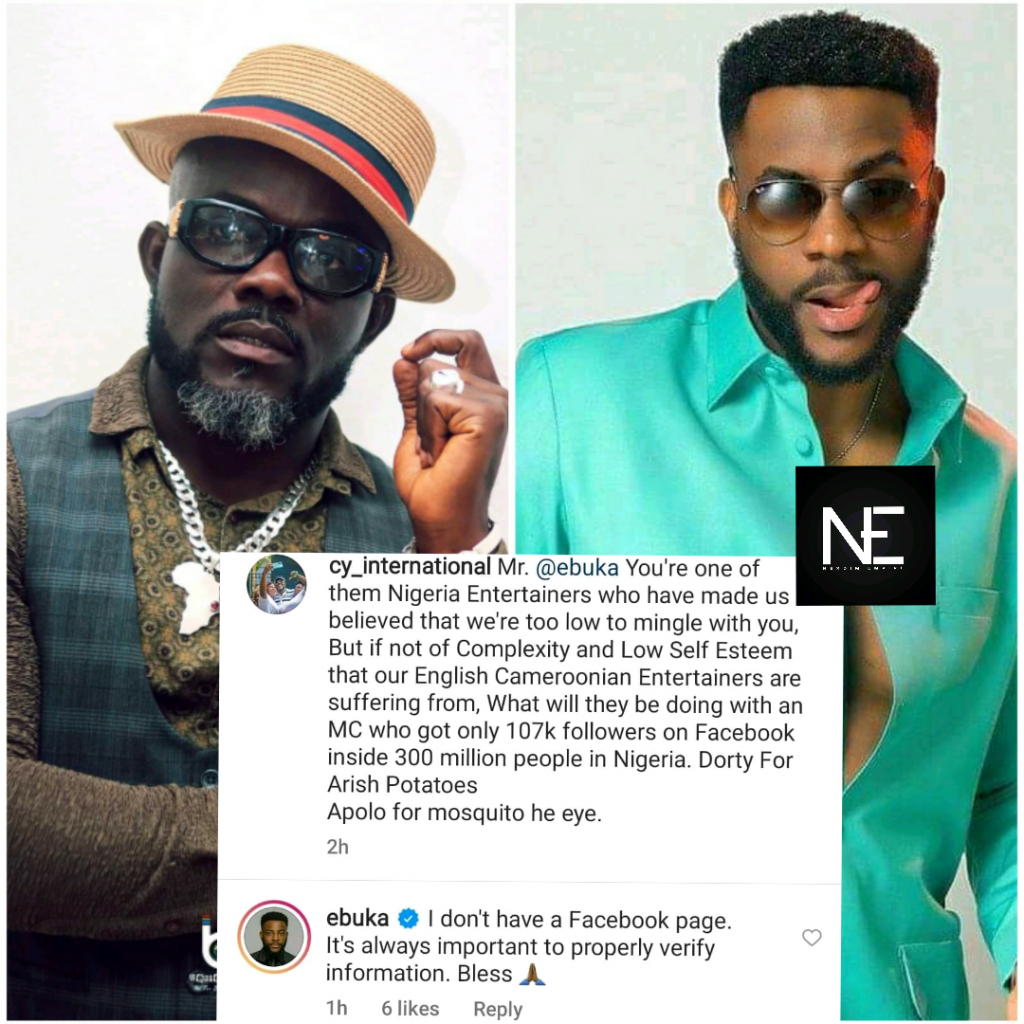 Big Brother Naija anchorman Ebuka has been in Cameroon to host the Bonteh Digital media Award in Douala. Controversy sparked online as Cameroonians attacked him for not posting about the event on his social media platforms.
Following this polemic, a post surfaced on Facebook perceived to have been published by Ebuka saying the event organizers have begged him to post about their event.
This was considered by many as minimizing the award show and disparaging Cameroon in general.
CY International "Old Pancho", who has for long an advocate against the influence of Nigerian entertainment in Cameroon went ahead to throw a tantrum at Ebuka on Instagram.
The Nigerian host says he doesn't own a Facebook page; implying he didn't make the belittling post.
#nexdimempire