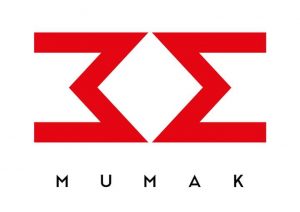 The speedy rise and rise of urban music in Cameroon from 2010 witnessed the starting up of a plethora of record labels.
Albeit some were simple Facebook pages with virtual CEOs, others made an indelible impression .
2011/2012, MUMAK took the industry by storm introducing a cream of talented music powerhouses like Jovi , Magasco, Mr Elad and Reniss managed by Jules Nya.
Friends Jules Nya and Jovi were indispensable visionaries who turned creative imagination into concrete evidence.
"Don 4 kwat" released in 2011 was phenomenal, blazing a trail and igniting a new era.
The entire "H.I.V" Album by Jovi was a remarkable revolution in Cameroon. This ended the era of Krotal, Ak'sang Grave, etc.
The label was considerably propitious, sparking a beam of hope for the industry.
The new concept of branding , gorilla online /offline marketing and a different level of video making took the industry to another dimension. February 16th made the magic with his visuals.
The industry was shocked when
Jovi and Jules Nya announced they were parting ways in 2013 after thrilling Cameroonians with a sizzling music. The reason for their severing of ties remained unknown.
Jovi and old business partner/ artist Rachel Applewhite started New Bell Music . Their relationship started in India where Jovi went to study audio engineering.
Reniss, Jovi's long-time protegee from Mambanda remained fidel to his boss and continued working with him.
Jovi later recruited Pascal, Shey, Tata and Tilla to join New Bell Music.
Jules Nya relocated to Douala and continued doing music business under MUMAK imprint. He moved to Douala with Mr Elad whom he brought into MUMAK charmed by his incredible singing and music producing ingenuity back in Kumba. Magasco was still under Jules Nya's management.
Things became stale when the "Line loba" hitmaker Magasco on "Hello" CRTV presented a new manager, a certain Barrister and proceeded to shoot the video of "Kumba market" without the consent of his boss Jules Nya , the MUMAK label head. The video did not even carry any MUMAK tag.
Magasco was hasty and antsy to reach his goal which let him to release a video that was massively criticised to be mediocre , way below expectation. Magasco had a misunderstanding with Jules. Magasco caught the attention of many music investors following his impressive releases under MUMAK and collaboration with Jovi.
Magasco was later signed to Pit Bacardi's label Empire Company after the label dropped X Maleya.
Mr Elad dropped a sizzling tune titled "Chakara" in 2013 and still under Jules' management clinched a remix with Nigerian superstar Iyanya. The seemingly fruitful business relationship between the two later turned soar , Mr Elad disclosed to the public he was no longer working with Jules Nya. He seemed dissatisfied with his business relationship with Jules.
MUMAK, a house that inspired Cameroonian aspiring artists and gave them the dream became inhabited by one man Jules Nya.
2015, Tilla was later fired from New Bell Music by Jovi.
Visit www.nexdimempire.com