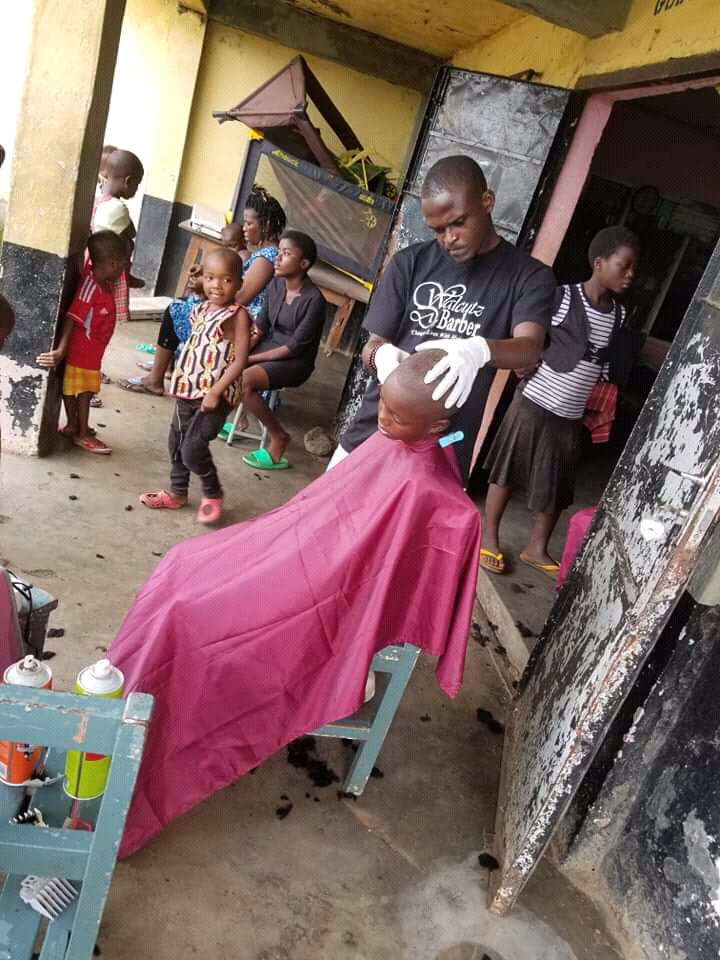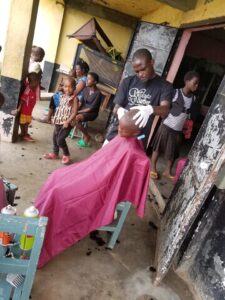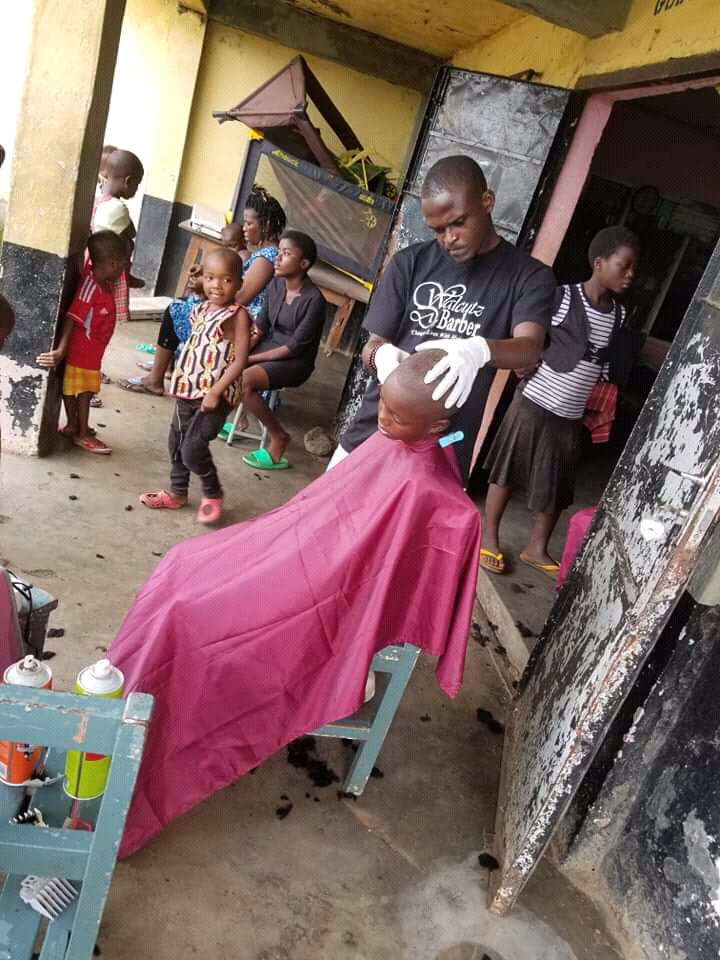 Ekie Walters Ngalle is a Buea-based barber and humanitarian. He travels around Cameroon to give free haircut to the less privileged, orphans, handicapped and Internally Displaced persons (IDPs).
For the past four months, Walters has extended his humanitarian work to Yaounde, Douala, Buea,Tiko,Mutengene, Limbe and other villages.
"I have visited 12 less privileged homes already, my target is to visit 100 less privileged homes around the nation and give them free haircuts. I don't have anything to offer them except my free services. I have been doing this with my personal income, I want to urge the public to help me reach out to these persons"
Walters shall be organizing a barbing workshop to empower aspiring less privileged persons and provide for them the necessary haircut kits .
He is welcoming persons of goodwill who wish you join or give an aid to the initiative . "I am begging the public to join me in the movement" .
Contact:
673594931/655673417