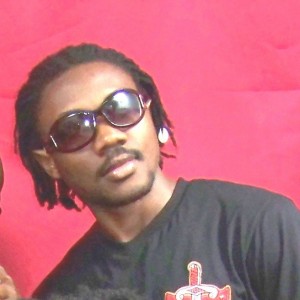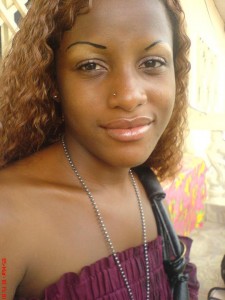 Th i s apparently sounds like a fancy tale but it's quite true.
Bright Phase leader, performer and KORA Awards nominee , Sylva Bright has made a bo ld decision to settl e with upcoming model and activist,  Lislot Ndange.
" I don see ma wife iyo, I don see ma wife iyo eh" .
Love is quite strong. Did I see her name on Sylva's Facebook page as " Lysilva' ? Hmmm! No comment !

Their traditional wedding took place in August and it's quite confirmed that the Church wedding comes up on December 19th 2010. Our sources confided that star artists  have been invited from Ghana, Nigeria and Burkina Faso to grace the ceremony.

How did this happen so fast ? I hear you saw her on the cover of a  magazine .

"Lislot used to work with IRESCO and a local magazine in Cameroon. She did an anti-AIDS advert campaign on 100% Jeune . Since I was used  to the chief editor of the magazine, Ernest Kanjo, I contacted him and played pranks to get her number from him. She actually thought I wanted to collaborate with her on a project when I started calling her. I was quite fortunate that she had been in love with my style. I scheduled to meet her in Yaounde and everything started from there. She has a learning and positive spirit. We found ourselves compartible. I started nursing plans of spending the rest of my life with her. I finally divulged it to her one day. She sounded like , 'am too young ' . I made her understand that age doesn't count but maturity counts more. During a friend's B-day party at OIC Pavillion, Buea, after presenting a gift to the friend, I put a ring in an apple and solemnly proposed marriage to Lislot" . Says Sylva talking to NexDim.

Bam !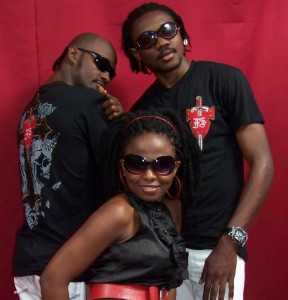 Sylva Bright believes marriage makes him stable , less distracted and  focused. Together with his group , Sylva is also making great efforts to encourage talents in Cameroon through the  'Hillside Festival'. If the next edition of KORA Awards takes place in Cameroon, it shall be  thanks to the Bright Phase.