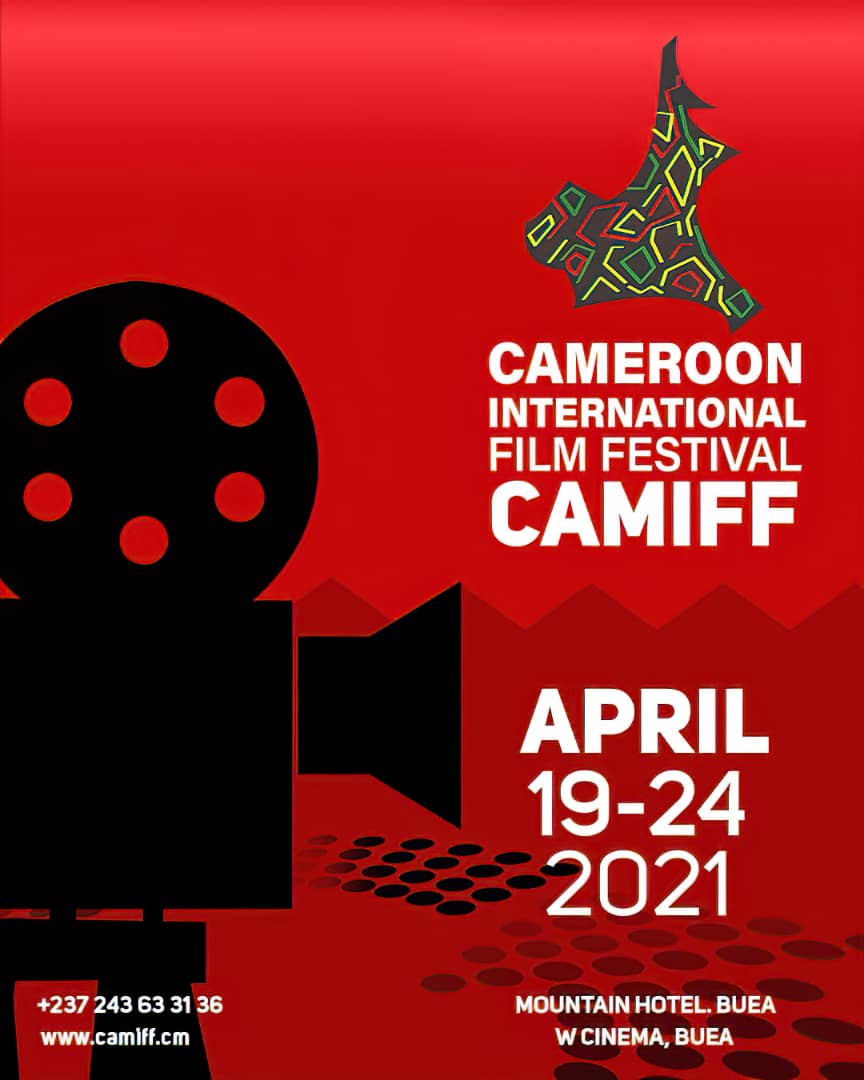 Prestigious Buea Mountain Hotel shall in the days ahead become the center of attraction as actors, film stakeholders, film-makers and filmmaking enthusiasts across Africa shall be converging for the Cameroon International Film Festival (CAMIFF) slated to kick off from the 19th to the 24th of April 2021.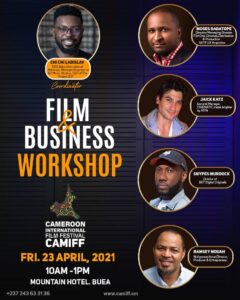 The remarkable event shall be curating exceptional programs aimed at educating the local community about the film culture , helping filmmaking aspirants hone their craft and enhance the growth of the film industry.
If you make it a date, you shall get the opportunity to watch a panoply of Cameroonian movies like the Fisherman's Diary , Enterrés, Saving Mbango , Kony Order from above  , Full moon , Jewel in the sand etc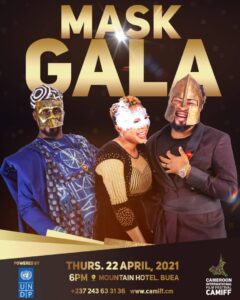 The event shall be hosted by Epule Jeffrey and Pam Happi.
CAMIFF will give you an opportunity to get equipped with the knowledge of film and business with international guests ;
-Nelson Babatope (NETFLIX ACQUISITOR )
-Ramsey Noah ( Multi-award-winning actor)
-Snypes Murdock (Director of BET Digital )Originals
-Jaick Katz ( General Manager, Cinematic Made Brighter by MTN)
The film and business workshop shall be coordinated by the CEO of Bliss International Holdings MrBliss Chi Chi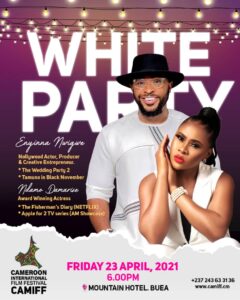 From the 20th-22nd ; there shall be insightful masterclasses with experienced instructors;   cinematography by CEO of GOFHA Rene Ettat , Screenwriting by Itambi Delphine and Nkanya Nkwai , Acting by Anurin Nwunembom , Directing by Neba Lawrence .
IT'S FREE AND OPEN TO EVERYONE.
A cultural night on Wednesday 21st April will be be a colorful and glamorous depiction of our inherent cultural values.
The 22nd of April shall be full of effervescence with the Mask Gala .
– Film and social cohesion ; symposium and press conference shall take place on the 23rd of April powered by UNDP.
The sleek and stylish white party shall take place on the 23rd April from 6pm.
CAMIFF 2021shall be once in a lifetime experience  !
#nexdimempire