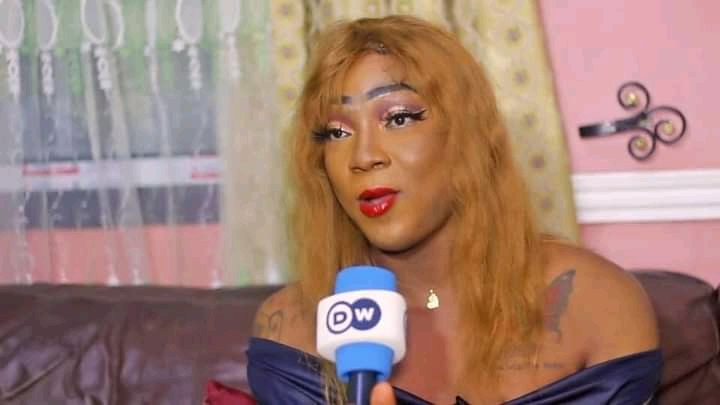 He is fed up of the prejudice against LGBTQ in Cameroon. So, he prefers to leave the country. 
Popular transgender and alleged homosexual Njeukam Loic "Shakiro" has been released from prison but he is unable to regain his social freedom.
He recounted to Deutsche Welle  News the ordeal they went through as inmates at the New Bell Prison; he was chained, tortured by fellow inmates and had to pay 15,000 frs to be unchained. Fellow inmates called him a dirty homosexual who deserves to be stabbed to death.
Shakiro says he can't go out to meet his friends because he's been derided and jeered.
His mother Josephine Njeukam  categorically condemned the violence meted on her son after his arrest in February 2021.
#nexdimempire