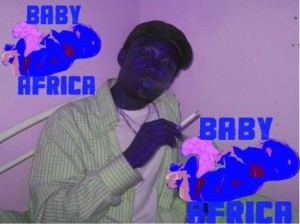 The controversy about who the best Cameroonian  rapper is , keeps being incessant on this forum. The judgement will certainly be yours in some time to come via our traditional NexDim polls.
U K based Cameroonian Afro Hip Hop sensation, Baby Africa a.k.a Rough Kumbaboy is now an independent artist. Remember he was part of the trio called "Just Plain Sick" (JPS)  featured here . Guess what !
He  dropped a brand nu joint "We hambock" during his trip to his motherland, Cameroon collaborating with BAAM diva , Mab-Star . The song was recorded at M1 studios in Buea, Cameroon. He should be commended for doing rap which has a pure Cameroonian undertone. Baby Africa declared to NexDim that his debut album is currently in the pipe-line . Watch out for an exkluzif interview with him on nexdimempire.com
Enjoy !
We hambock

[audio:http://nexdimempire.com/wp-content/uploads/WE-HAMBOCK-MIX-2.mp3]