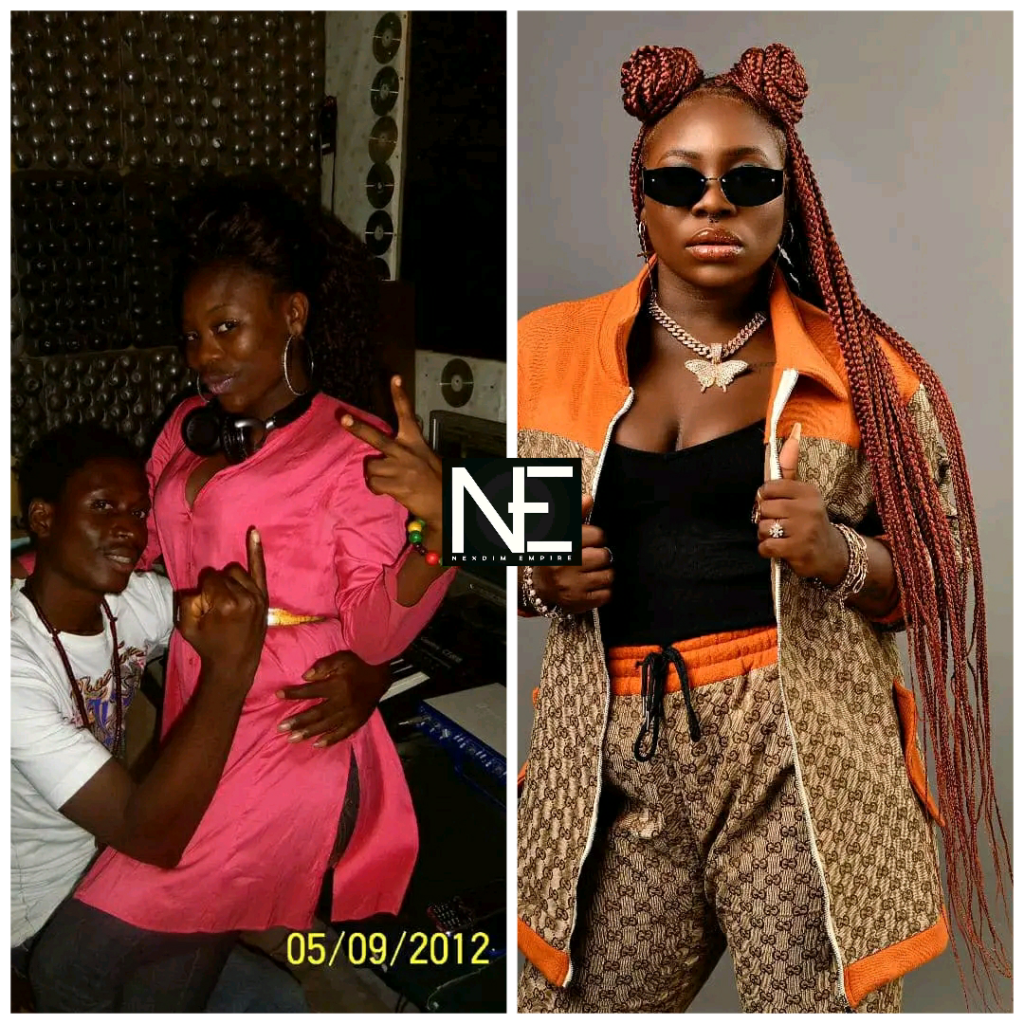 ASKIA can be analogized to a talented football player who never lacks a club. For 16 years, Askia has worked with 8 different record labels.
2007-2012: Trackzone Records
2012: Bogosse
2013: Sieni Brothers
2015: Mutumbu Records
2017: Alpha Better Records
2020: SABUC
2021: Beard Gang
2023: Lionn Production (recently signed)
Askia was affiliated to Buea-based Trackzone Records owned by Subzee (DJ Xionic) between 2007 – 2012 . She was mentored by the producer and worked with rappers/singers like MD , DA Breeze, Qilla, Djara, Martino DiCristo etc. She honed her creativity as a songwriter and rapper while at Trackzone. She performed alongside Trackzone artists at several shows.
After performing at Mboa Hip Hop Awards at Seme Beach on Saturday 24th November 2012, she was proposed a deal by a Douala-based label Bogosse. Their working relationship was ephemeral.
In 2013, she bagged a record deal with Sieni Brothers and made her official debut with "Tat' Obasseh" directed by Mr Adrenaline. The video was launched on Friday, 15th November 2014 at Dream Lounge, Buea .
This ushered her into the music scene, proved her dexterity and established her as a commercial asset in the music industry.
On March 25th 2014, she released "Allez les lions" featuring J Millie of Fluri Boys. Her contract with Sieni Brothers was short-lived.
The highly sought-after rapper went on to sign another record deal with Mutumbu records. Under the label, she released "Under Construction" mixtape.
"No worry", "Feel my' , "Panda remix" and "Welcome 4 Kwata" featuring Skidi Boy were explosive rap songs with relatable narratives, deep metaphors and rhymes. She parted ways with the label in 2016.
In January 2017, she entered a working relationship with Alpha Better records to join owner Salatiel, Mr. Leo and Blaise B . She released "Ma valeur" in October 2017, under Alpha Better imprint which received critical acclamation. Some fans criticised her for drifting from her brand and style as a rapper to an Afropop singer.
Askia collaborated with Alpha Better team mates on "Qu'est-ce qui n'a pas marché" and a christmas tune "Higher Higher" . These opuses propelled her image across Cameroon and Central Africa enabling her garner a massive following .
"On y va" by Askia featuring Mr. Leo was however kept under the duvet.
In 2018, Askia parted ways with Alpha Better. She later posted on Facebook showing gratitude to the label for all she learned , experienced and for giving her a huge platform. It was quite a difficult period for "La Reine" . In spite of the travails and emotional breakdown, she didn't bow out.
She released "Mami Bakala" in August 2018.
In 2019, she embarked on a project dubbed the "Bag series" with the objective to empower women in the music scene. This involved Mihney, Ewube, Yung Meagan, Gasha, Dyonce etc.
In 2020, she released "Addiction" , and "Let's Talk" under Sabuc.
She later joined Beard Gang, home to her ex-husband Qilla. Under the label she dropped "Self Defence"
In September 2021, she parted ways and decided to go solo for personal growth. As an independent artist, she released "Prison", "Ngarma" featuring Mr Leo , "Violence"
In January 2023, Askia joined Mr Leo's label Lionn Production.
Askia has been through a lot of dejection . She had a difficult childhood , she has been body-shamed and gone through derision and rejection. She has successfully fought to gain good self-esteem and find a way of coping with the downside of life.
Everytime she falls, she rises up stronger.
#nexdimempire