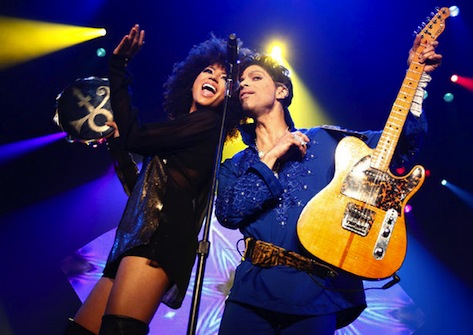 I guess y'all don't know how far  Cameroonian diva, Andy Allo has gone.  She's currently  on tour with ace pop singer , Prince on the 'New Power Generation' . This might sound  incredible but it's T.R.U.E !. She just makes me so proud to be Cameroonian!
As the entire world reeled to the passing on of Amy Winehouse, Andy Allo and Prince paid a tribute to  the late singer by performing a simple, haunting cover of "Love Is A Losing Game," the  melancholy ballad from Winehouse's 2007 breakthrough album Back to Black.
Now watch how Andy Allo drops the knowledge on everyone that she is from North West Cameroon.  It's Amazing !. Now , take a look at this stunning photo .