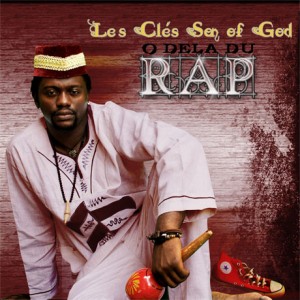 After the release of  "Croisons les doigts'', Alberto Les Cles Son of God is back with a 17-track  LP titled "O de la du rap" .The album features Boudor (on Dikalo, track 14), Lady B (on  Vrai devrait, track 9),Aaron Georges  and  Kolonel Perfekt (on Sois Toi assois toi, tract 15). The album was produced by K' Entertainment with the participation of producers like  Shy FX,ANDY, DR Stone, T.BO ,MR Ndongo,Angelot, Stefan Akam,Sharim,Mad Sound, and Nino.
Talking to kamerhiphop.com, Alberto Les Cles says
« 3ans après la sortie de mon album « Croisons les doigts », je reviens avec cet album « O DELA DU RAP ». Le vidéogramme du titre « on n'est pas pareil » réalisé par Pipiyou tourne depuis un mois sur le net. Quatre rappeurs talentueux en featurings, onze beatmakers, dix sept titres… j'ai la chance d'avoir dans mes chœurs Tati Kona et Diane Moukouri. Le mixage et le mastering ont été assurés par Rhalym… »
Worth-noting, his nu video 'on n'est pas pareil" directed by Pipiyou concept is already in circulation in Cameroon.
Watch !