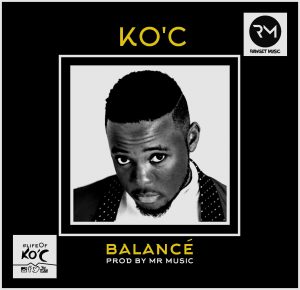 There is an  especially proud feeling to introduce the world to "the next big man in Cameroon Urban music" Mengu Collins best known as Ko-C in the audio and video release of his first official single as a solo artiste titled "Balancé".
This track is an Afro pop self celebratory song about his struggle to get his music heard and his gratitude to God for the rewards he is experiencing for his success thus far.
After a year in the business of music, Ko-C has set himself apart from every other artiste through his style of music from his time with the PIM boys in their debut single "Ici Au Kamer" to his going solo. With thousands of views on social media  generating from his outstanding twisting on the covers of tracks like "Panda" and All the Way Up", Ko-C can clearly not be ignored.
"Balancé" is the banger that won't go away for a long time.  Produced by Mr. Music and  directed by Dr. Nkeng Stephens. KoC is an artiste under Rawget Music.
http://www.youtube.com/watch?v=6vKmN7fO3IQ
To get to KO-C
Facebook: lifeofkoc
Instagram: @Ko-C
Twitter:Life_of_KoC
E-mail: bookkoc@gmail.com.