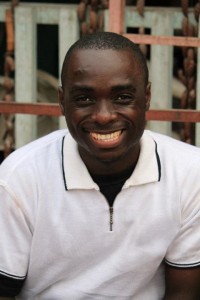 The Cameroon movie industry is gradually climbing the ladder of success as professionalism is setting in. We have been amazed by the quality of movies and videos we produce lately in the industry. Cameroonian producers, directors, writers etc are taking this body to the next level by embracing  professionalism and among those who are taking this great step is Agbor Obed who is the C.E.O ZUMHOO Studio Works. He has been selected to take part in the  "One Fine Day Film" workshop in Nairobi, Kenya, slated for September 16th to September 29th 2013.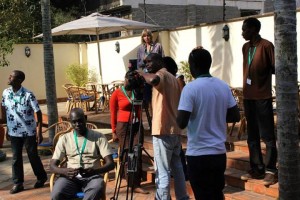 Before being selected for this program he has worked as a video editor and broadcaster for STV Douala and on many TV Shows, short and feature films which include "The Meet Hansel Show", "Hom Breeze", "Bara Extravaganza", "Family Tussle", "The Zumhoo's How To Guide", and his breakthrough short comedy film, "Cold Feet (Slack Man)". (http://www.youtube.com/watch?v=_BJ4KaK14fA).
He applied as a director on the Workshop and was asked to send an original short comedy film of not more than 1 minute. This he wrote and directed under the multimedia production house, ZUMHOO Studio Works.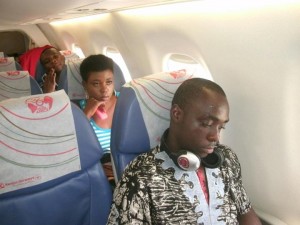 The One Fine Day Film workshops are a joint project by DW Akademie, ONE FINE DAY FILMS and GINGER INK. The project is supported by the German Federal Ministry for Economic Cooperation and Development, the Film und Medienstiftung NRW, the Goethe-Institut Kenya and ARRI Film & TV Services.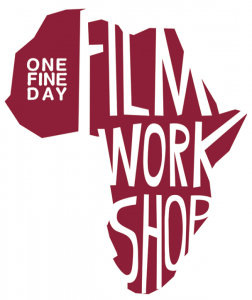 Agbor Obed is the first and only Cameroonian to participate in this workshop, making it a milestone achievement for the Entertainment Industry. He enrolls as a Film director and will receive training in that capacity.