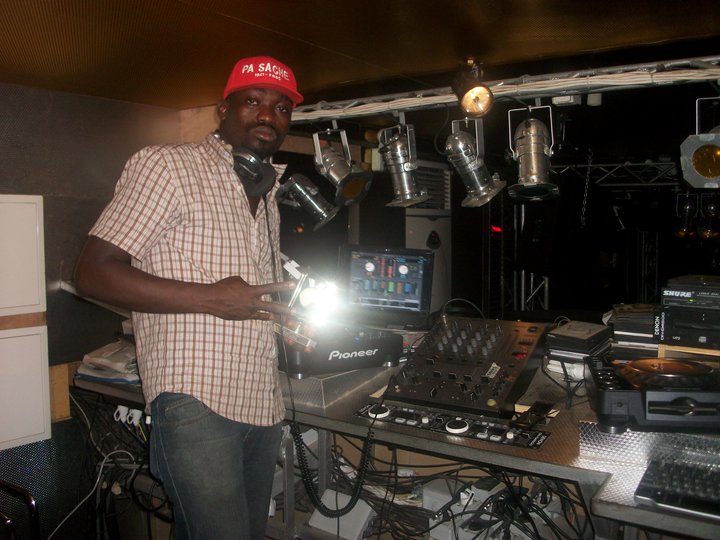 DJ SALLAS MIX is one of the most prominent DJs we have around Cameroon.  NexDim caught up with him in his DJ booth at Spyce Night Club for an up close and personal interview . Let's ride !
Briefly introduce yourself.
I am Abi Sallas popularly known as DJ SALLAS MIX . I am a Cameroonian DJ. I was born in Limbe and  grew up in the economic capital , Douala.
Explain your journey to becoming a DJ.
It all started in my school music band in GTHS Ombe , where I studied and later in Abidjan , Ivory Coast where I had a quarter of my secondary education. I loved music passionately and was fun of beat boxing after influenced by Hip Hop beats from DJ Master J. I watched him on TV and was always amazed. It happened I met with this DJ called DJ Shadan, a German in 1998 , he was the DJ of Black and White night club in Limbe . He  introduced me to DJing. When he traveled back to his country, I continued studies and one day hooked up with Hotline Gospel Studios after I played at a B-day party. My mum paid for my audio engineering lessons there. I later dropped from this after discouraged by friends. My breakthrough finally came at a gig in Seme Beach . I was employed at Salle de fete , Sonara  music department.From that moment, I worked with Tele Podium, Mutengene, Ocean City Radio (Hit parade Mondays-Fridays 6-7pm), Calypso, Eden Radio (98.1 fm), Coladera,Jupiter Night Club, Olympic Night club (Djeuga Palace) in Yaounde, Aristocrate Night Club , Douala and Katios. Last year, I was employed at Spyce Night Club, Buea. I am currently the DJ there while performing internationally.

Tell us about your educational background ? Did you attend any school to become a professional?

After GTHS Ombe, I had a brief study time in Ivory coast. I traveled to Dubia where I attended a  Scratch academy . I graduated with a Bachelors in Beats matching, scratching and mixing. I can say I'm the first Cameroonian to be certified in this domain. I came back to Cameroon, sojourned briefly and later traveled  to Dubia in 2009 to study 407 but I did not finish studies. My qualification enabled me acquire a job at  the biggest African Night club in Dubai ; Garage Night Club and later worked  at Panorama Night Club.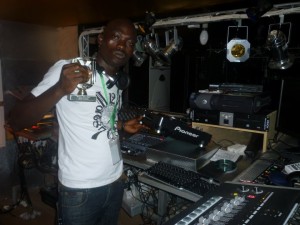 What have you achieved so far as a DJ?
I have been Best Hip Hop DJ 2010, Best Sprite Hip Hop DJ and Best Booster Club DJ.
Wow !  What are the challenges you face in your career ?

My greatest challenge is trying to be more innovative and creative. I try to discover new things daily. The fact that DJs are not given a good place in society and in the music industry makes me try hard to give them the place they deserve. In this light,  I am prospective president of the Cameroon DJ Association.
Your fans make you who you are. What do you give back ?
I give them the best I can especially the ladies. (lol)
What's your relationship with other DJs like Kitoko and others ?

I respect him a lot, I had the opportunity of meeting him and sharing ideas with him. He is now based in Elysee, we sometimes talk on phone'.  DJ JS is another renown DJ in Cameroon who has been there for long. He is the oldest DJ in the game.I always make sure I meet him momentarily to get advice from him'
What are your future plans?
My plans are to build a professional DJ Academy, and an audio visual studio in Cameroon. I also plan to make DJs earn respect for the role they play in the music industry in Cameroon.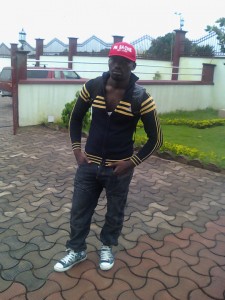 Which is the hottest genre of music for the clubs in Cameroon ?
Cameroonians react differently to music. They have mixed cultures. They are not like Nigerians or Ivorians who have a particular genre they stick to. They love a mixture of Nigerian Hip Hop, makossa, Coupe Decale , American Hip Hop and zouk. But right now, Kpongor is the most popular.
Are you satisfied with your earnings as a DJ?
Yea definitely. I live a comfortable life as a DJ.Quite satisfied with my salary.
What  problem with our music industry facing?
To me the I have a problem with the fact that People do not appreciate one another in the industry. They should keep the jealousy away and unite in a bid to progress. Cameroonians should also learn to be original. We are suffering from severe infiltration from neighboring Nigeria and from Ivory Coast. Their music is gradually eradicating ours.

What do you do when you are not on your equipments?
I love hanging out with friends . I also like to be left all alone sometimes to concentrate and get inspired. Some regard this as abstract. But that's just me.
What's your advice to upcoming DJs?
Education is quite imperative. Get some education first before venturing into this career.
Your favourite meal?
Ndole. Because I am Douala. I also love achu  (Smiles)

It was nice having you on nexdimempire.com
The pleasure is all mine.
For booking please contact
Phone Number: 00237-751-475-06
Email: Djsallas1@yahoo.com
Related Posts